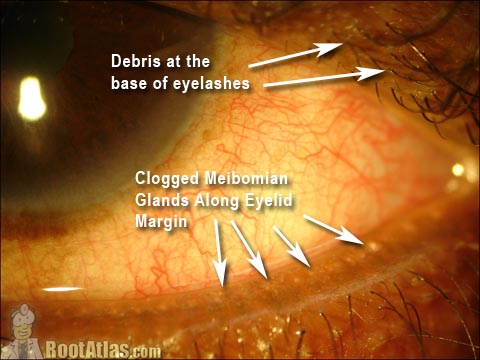 Blepharitis
Blepharitis refers to a family of inflammatory disease processes of the eyelid(s).
Blepharitis can be divided anatomically into anterior and posterior blepharitis. Anterior blepharitis refers to inflammation mainly centered around the eyelashes and follicles, while the posterior variant involves the meibomian gland orifices. Anterior blepharitis usually is subdivided further into staphylococcal and seborrheic variants.
Frequently, a considerable overlap exists in these processes in individual patients. Blepharitis often is associated with systemic diseases, such as
rosacea
and
seborrheic dermatitis
, as well as ocular diseases, such as
dry eye syndromes
,
chalazion
,
trichiasis
,
conjunctivitis
, and
keratitis
.
---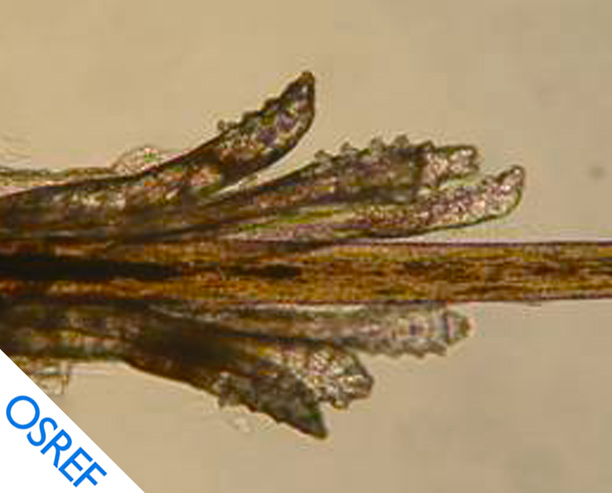 Although Demodex folliculorum is a common inhabitant of eyelid hair follicles, it has received scant attention The incidence of infestation increased with age; 84% of all cases and 100% of cases over age 70 years were involved. In some individual over-infestation of these common mites can exacerbate the symptoms of Blepharitis.

---